Each day at the Supershow there are free seminars to attend. Learn more about the caravan and camping lifestyle with advice and tips from industry experts.
Located on the Lower Ground Floor, JR Fleming Grandstand.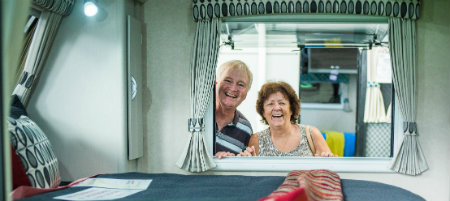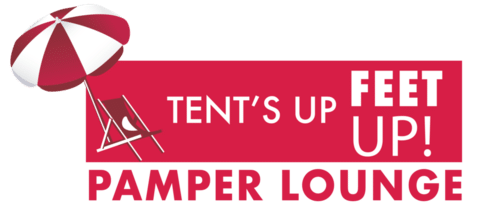 Come in, take a seat, put your feet up, have a rest and enjoy a little break and receive a complimentary mini massage or manicure.
Open daily between 11:00am – 4:00pm.
Located on Level 2, JR Fleming Grandstand.
Time to Roam Vintage Caravan & Motorhome Display
Step back in time and check out the display of vintage vans and a comprehensive timeline of Aussie carvanning. Display will include:
1936 Eicke & Provis Trailer Caravan
1947 Carapark Suburb
1958 Homebuilt Bondwood
1967 Sunliner
1973 Freeway
1975 Cub Drifta
Open daily. Located opposite the Exhibition Centre in the Stables area.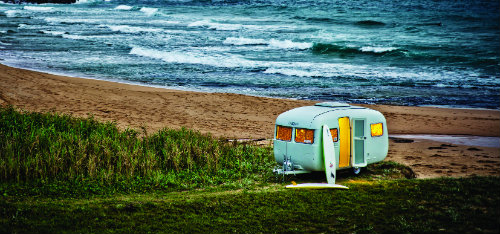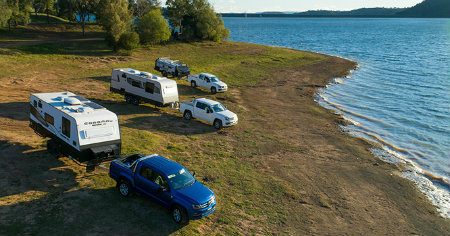 Tow-ed Practical Guide to Recreational Vehicles & Towing
Tow-ed and RV Daily have brought together industry experts in a comprehensive but practical guide to a range of topics from towing tips to weights and legalities.
Episodes will be screened continuously throughout the day in the theatrette between 10am – 4pm.
Located on the Lower Ground floor, JR Fleming Grandstand.
Win over  $89,000 in prizes!
Visitors to the Supershow will have the chance to win one of four great prizes in our popular Passport Competition.
Major prize is a Rangefinder Nebula by Bailey Caravans.

Champagne Bar & Live Vocalist
Looking for something special then don't miss the "Champagne Bar".
It's the perfect place to take a break, contemplate everything you've seen, relax, recharge and listen to live music by Lara Duncan who recently performed recently performed at the Tamworth Country Music Festival Opening Concert.
Open daily between 11:00am and 3:00pm.
Located track side of the Grand Pavilion.
Iron Jack Bar & The Smokehouse 
Take a break in the Iron Jack Bar where you'll find some great entertainment and prize giveaways. There will be live entertainment on Anzac Day, Friday, Saturday & Sunday.
Come and enjoy a range of beverages & BBQ smoked meats at The Smokehouse.
Open daily between 10:30am and 3:30pm.
Located in the Stables area.